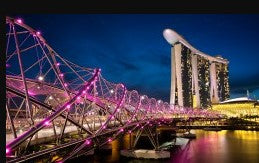 Anti-Money Laundering & Counter-Terrorism Financing (Singapore)
Regular price $60.00 USD Sale
This course is designed to outline Anti-Money Laundering and Countering Terrorism Financing ("AML/CFT") rules and regulations applicable to Financial Institutions in Singapore. This course will enable Financial Institutions to understand the type of controls and procedures that are required to be implemented to have a robust system to detect and deter the flow of illicit funds through their organisation.
 You will gain 1 hour of CPD upon completion.
After purchasing this course a link will be sent to your email address directing you to the course shortly (should be within an hour) . Should you encounter any issues please email oct@complianceasia.com.